Welcome to The Counseling Center
Thank you for visiting! We offer an array of services and resources to help students move toward their life goals, as well as information and consultation to parents, faculty, and staff as you support them. Please contact us if you have any questions.
This group offers a unique forum where men may encourage, challenge, and prepare each other in the pursuit of their chosen path, explore their values, virtues, and obstacles, as well as acquire training in the psychological skill sets. We welcome men from all walks of life.  We are still accepting new group members, so feel free to contact the Counseling Center at 828-262-3180 or come by for an Initial Consultation.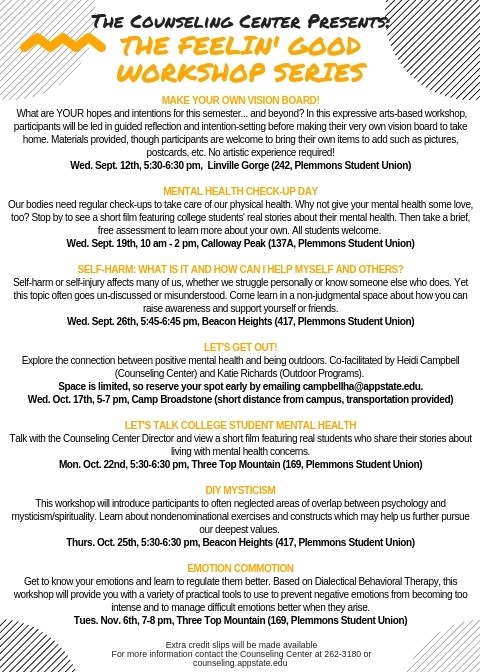 All students are welcome to check out our Feelin' Good Workshop Series! Held outside the Counseling Center, these workshops are a quick and engaging way to learn more about mental health and to build skills for coping with stress and other common challenges that students face. Extra credit slips will be made available. Attend one or several! We hope to see you there.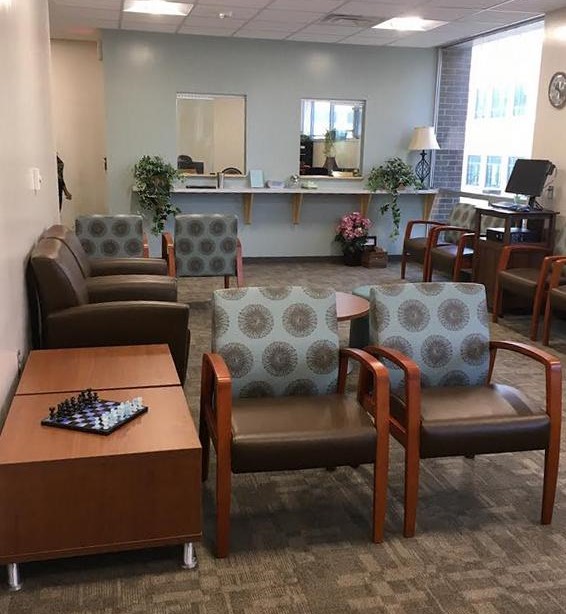 We had some exciting changes over the summer! Most noticeably, we have a renovated lobby with an updated look and more seating space for students. Spend time in our updated puzzle area (always popular with our students), or simply gather mental health resources and information just inside the door. As always, if you have any questions, feel free to talk with our incredibly kind and helpful front desk staff!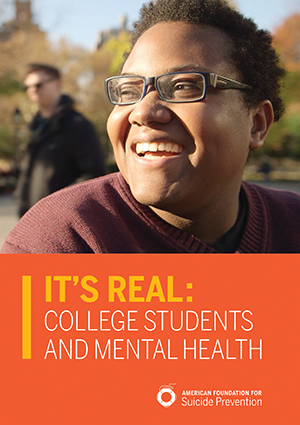 As we all work together to break the stigma surrounding mental health & counseling!
Contact Us
1st Floor, Miles Annas Building
P.O. Box 32044
614 Howard Street
Boone, NC 28608
---
Hours of Operation:
Monday - Friday 8:00 a.m-5:00 p.m
Initial Consultation Hours:
Monday - Friday:
8:30-11:00 a.m. & 1:00-4:00 p.m.
- Please Note -
During Summer Sessions, Initial Consultation Hours at times may vary. Please contact us at (828) 262-3180 for our current schedule and to verify availability.
Emergency Services
The Counseling Center offers after-hours emergency coverage for urgent mental health concerns such as suicidal thoughts, sexual assault, and other trauma. Call the Counseling Center at 828-262-3180 and select the option to speak with the counselor on-call.
During operating hours, students in crisis can walk in any time.