Welcome to The Counseling Center
The Counseling Center will be closed on Monday, December 10th, 2018 due to inclement weather conditions. As always, if you are experiencing an after-hours emergency you can contact the Counseling Center After-Hours Emergency line at 828-262-3180.
by Audrey Stone, based on resources created by Dr. Stephanie Langston
Permanent link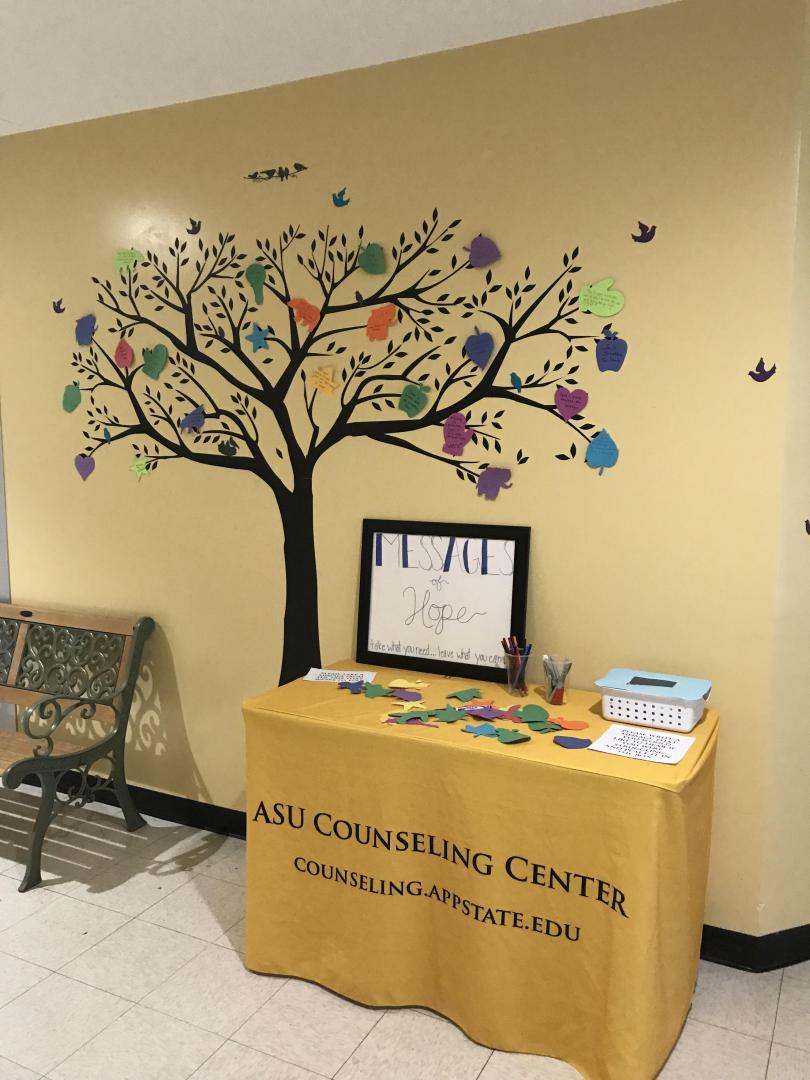 The "Messages of Hope" Tree, located in the hallway outside of the Counseling Center, is meant to provide words of encouragement to all those who pass by it. Students, Faculty, and Staff are encouraged to stop by and take a message off the tree that speaks to them as a reminder that someone at ASU cares and wants them to succeed, even in the toughest times. Materials are also available to write a message to pay it forward and provide support to others. We are excited to share this project with the App State community and hope you come to take what you need and leave what you can!
Permanent link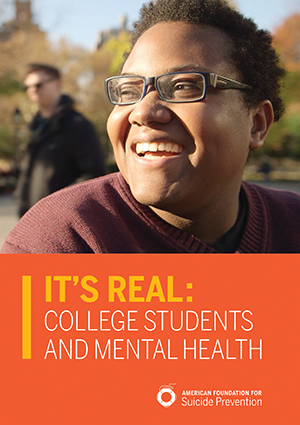 As we all work together to break the stigma surrounding mental health & counseling!
Permanent link
Contact Us
1st Floor, Miles Annas Building
P.O. Box 32044
614 Howard Street
Boone, NC 28608
---
Hours of Operation:
Monday - Friday 8:00 a.m-5:00 p.m
Initial Consultation Hours:
Monday - Friday:
8:30-11:00 a.m. & 1:00-4:00 p.m.
- Please Note -
During Summer Sessions, Initial Consultation Hours at times may vary. Please contact us at (828) 262-3180 for our current schedule and to verify availability.
Emergency Services
The Counseling Center offers after-hours emergency coverage for urgent mental health concerns such as suicidal thoughts, sexual assault, and other trauma. Call the Counseling Center at 828-262-3180 and select the option to speak with the counselor on-call.
During operating hours, students in crisis can walk in any time.