LGBTQQ+ Support Group (Thursdays 1-2:30pm virtual)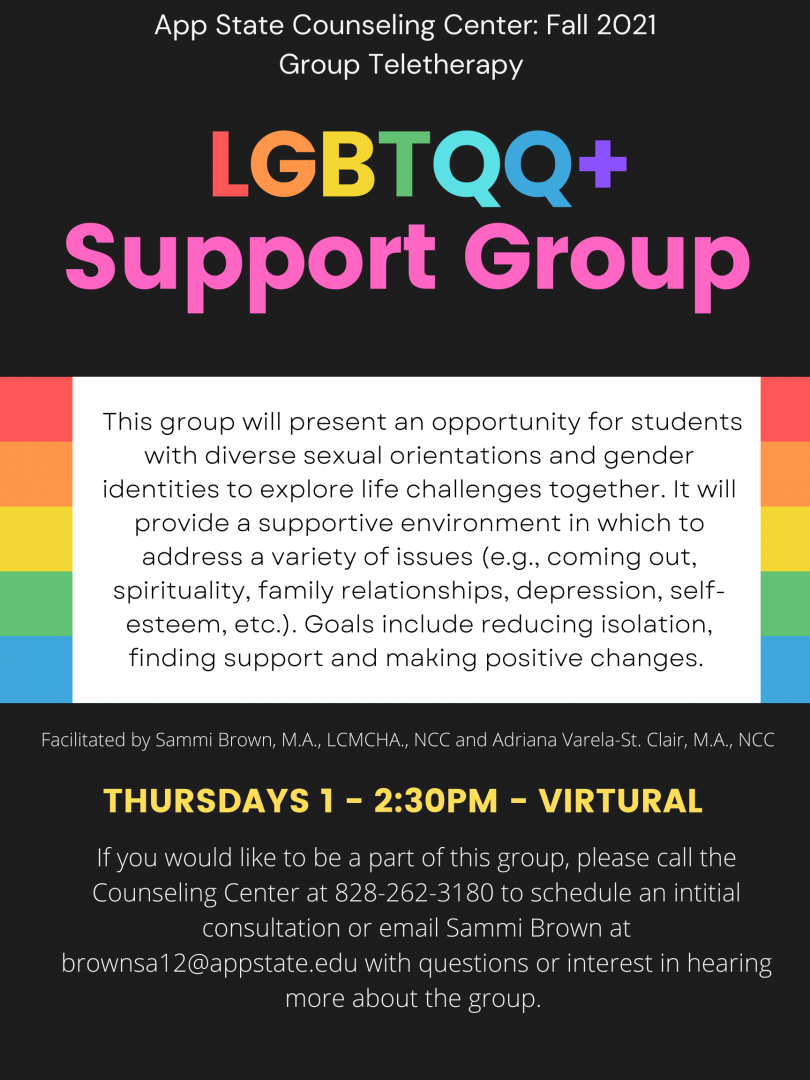 This group will present an opportunity for students with diverse sexual orientations and gender identities to explore life's challenges together. It will provide a supportive environment in which to address a variety of issues (eg. coming out, spirituality, family relationships, depression, self esteem, ect.). Goals include reducing isolation, finding support, and making positive changes.
If you would like to be a part of this group, please call the Counseling Center at 828-263-3180 and schedule an Initial Consultation by Phone, or email Sammi Brown at brownsa12@appstate.edu with questions or interest in hearing about the group.