Call for Student Art Submissions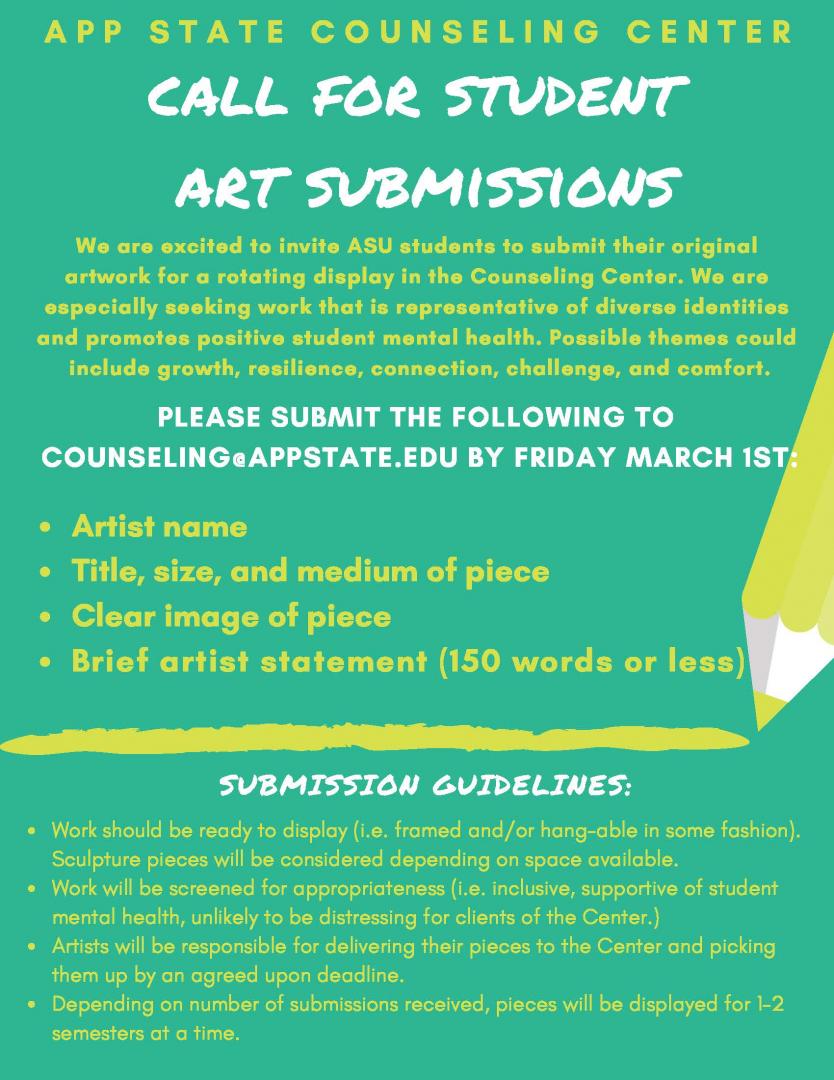 We are excited to invite AppState students to submit their original artwork for a rotating display in the Counseling Center.
We are especially seeking work that is representative of diverse identities and promotes positive mental health. Possible themes could include growth, resilience, connection, challenge, and comfort.
Please submit the following to counseling@appstate.edu by Friday, March 1st.
Artist name,
the title, size, and medium of the piece,
a clear image of the piece,
brief artist statement (150 words or less).
Submission Guidelines:
Work should be ready to display (i.e. framed and/or hang-able). Sculpture pieces will be considered depending on the space available.
We will screen your work for appropriateness. Works should be inclusive, supportive of student mental health, and unlikely to be distressing for clients of the Center.
Artists are responsible for delivering their pieces to the Counseling Center and picking them up by an agreed upon deadline.
Depending on the number of submissions received, we will display pieces for one to two semesters at a time.