Support Group for Students of Color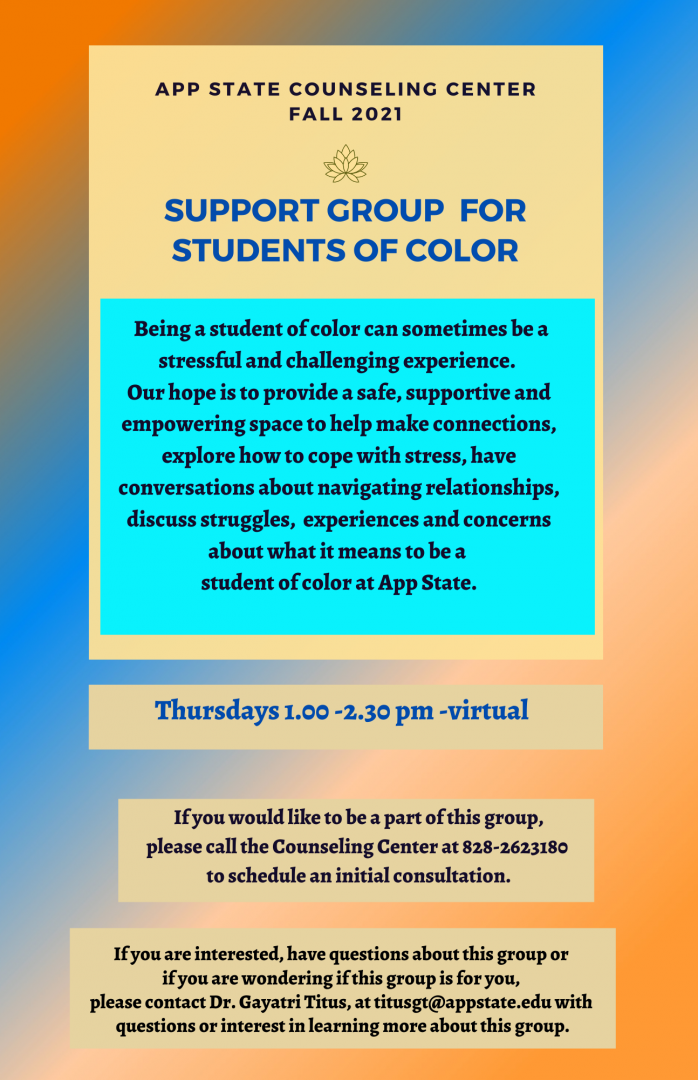 Being a student of color can sometimes be a stressful and challenging experience. Our hope is to provide a safe, supportive and empowering space to help make connections, explore how to cope with stress, have conversations about navigating relationships, discuss struggles, experiences, and concerns about what it means to be a student of color at App State.
Please join us for our Support Group for Students of Color, Thursdays 1pm-2pm. This group will be virtual. Please call the Counseling Center at 828-262-3180 and schedule an Initial Consultation by Phone.
If you are interested, have questions about this group, or are wondering if this group is for you, please contact Dr. Gayatri Titus (titusgt@appstate.edu) for more information.