Invite a Counseling Center's Mental Health Ambassador to your classroom or club meeting!
As we all work together to break the stigma surrounding mental health & counseling!
Why schedule an MHA presentation?
• One in four young adults between the ages of 18 & 24 have a diagnosable mental illness yet this age group shows the lowest rate of help seeking
• Mental health issues are a leading impediment to academic success
• Untreated mental illness in college students is associated with lower GPA & drop out
• Treatment is effective but shame & stigma can interfere with access
• Trained peer educators are one of the most effective means of encouraging our students to seek help
One of our program highlights: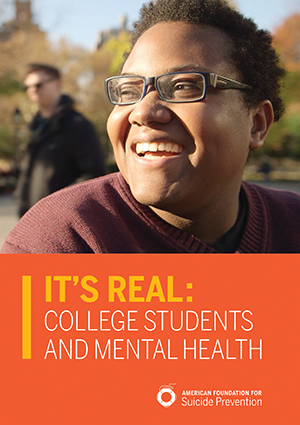 A short film, It's Real, featuring real stories and experiences of university students. It illustrates that depression and other mental health conditions are real illnesses that can be managed through specific treatments and interventions. It encourages students to be mindful of the state of their mental health, to acknowledge and recognize when they are struggling, and to take steps to seek help.
To schedule a screening of this film or another mental health presentation, please visit https://mha.appstate.edu/ for a list of topics and/or contact Emily Lazar at lazarek@appstate.edu.