Introducing the Social Work Care Collaborative (SWCC)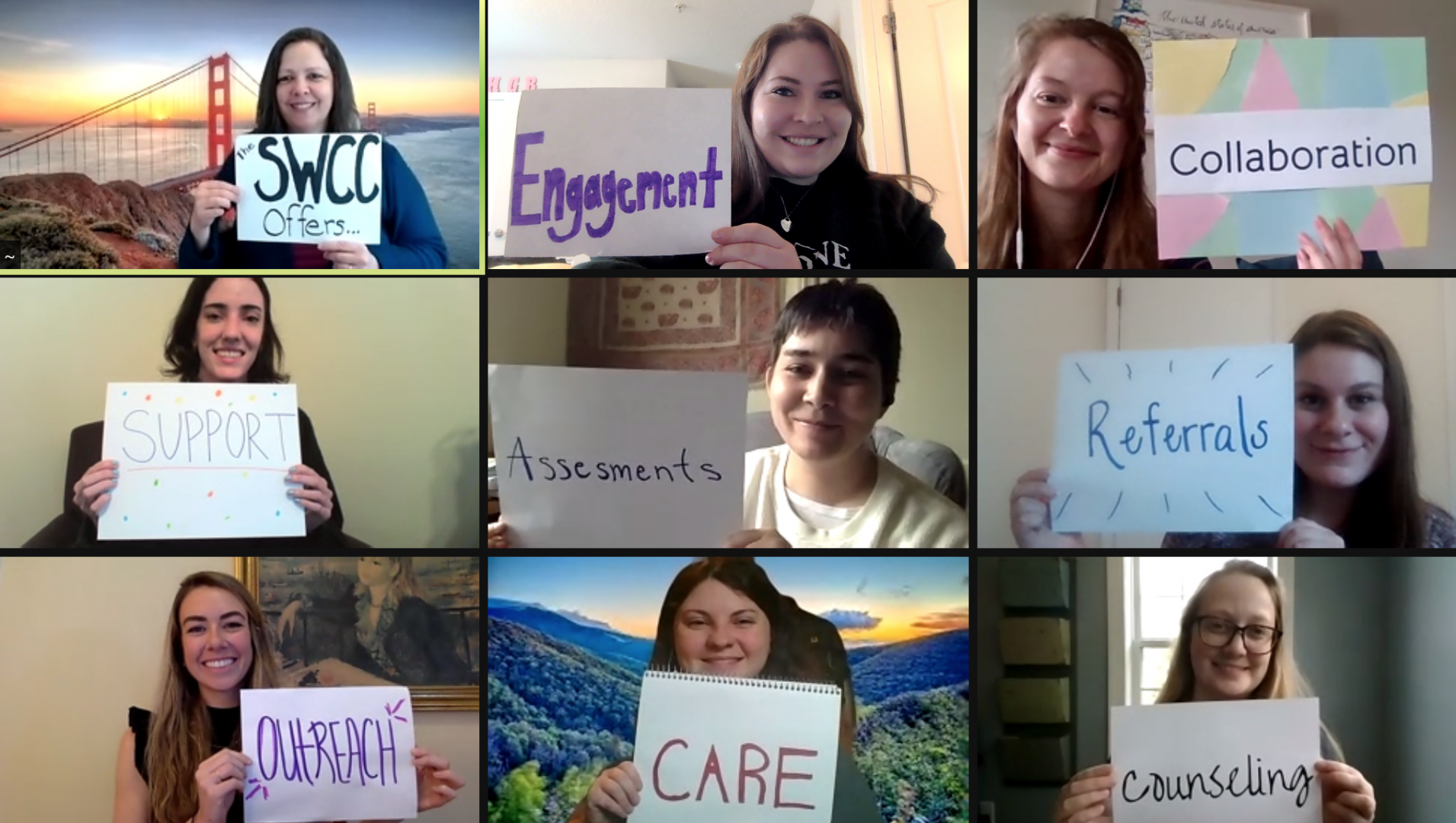 Engagement, Collaboration, Support, Assessments, Referrals, Outreach, Care, Counseling, Advocacy…. The Social Work Care Collaborative (SWCC) offers a wide range of services to the community and to App State students!
The SWCC was established in the Spring semester of 2019 to support members of our community while providing students with a quality field experience with activities on the individual, groups, community, and organizational levels. The SWCC has partnered with other departments in the Beaver College of Health Sciences, other colleges, community members, organizations and agencies to help fill areas of service gaps and to assist other groups in meeting or extending their identified service goals.
In Spring 2021, the SWCC expanded services to include ASU students. The SWCC has been working in partnership with existing groups on campus such as the Early Intervention Team, the Dean of Students Office, University Housing, the Counseling Center and Wellness and Prevention to determine areas of need and have several services currently available, with additional services pending.
Social Work interns provide services to community members, on and off campus students, and students in online learning.
● No Invitation Needed
● Moving through Mourning
● What's Next? Life After Graduation
● Trauma & Resilience Presentations
● In Case You Missed It
...And more!
Visit The SWCC at https://socialwork.appstate.edu/social-work-care-collaborative to see what they are up to!