Join us for Plant Your Roots at App during welcome week!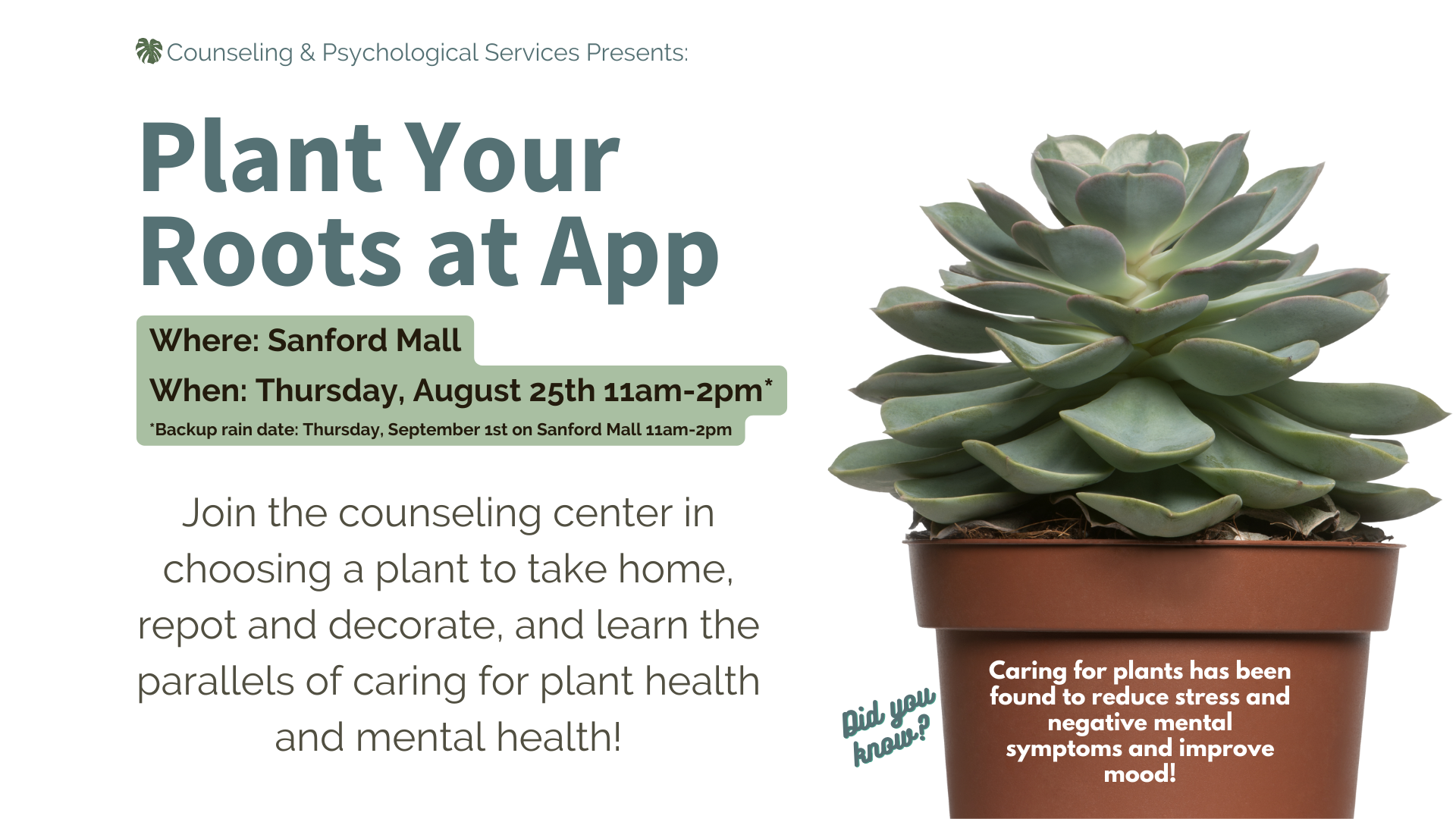 Students at this event will have the opportunity during welcome week to pot a plant to take home as they settle back in for a new school year! We will discuss the parallels of plant care and mental health care. Students will have a chance to decorate their plant pot, repot their new plant, create a plant care and self-care plan card, and discuss mental health resources.
Rain date is set for one week following on Thursday, September 1st from 11am-2pm on Sanford Mall-check back on Engage for updates on whether the event is rescheduled.
Shoutout to The Mustard Seed Market, Grandfather Mountain Nursery Garden Center And Landscaping, Shady Grove Gardens, and AppState faculty/staff for donations for this event, from soil to plants, we love partnering with local small businesses! Find more information on Engage here: https://engage.appstate.edu/event/8139873